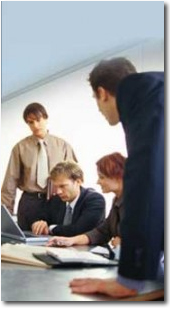 We understand that your goal is to attract highly-qualified professionals within a short period of time without becoming inundated with resumes and phone calls from unqualified candidates.
Therefore, we assign you a personal "Account Manager" who will focus on meeting your requirements as quickly as possible referring only those candidates whose qualifications closely match your job specifications.
You will find that our service will save you the significant expense of advertising, resume screening, candidate pre-screening and perhaps most importantly, your valuable time.
Contact us to see how we can help you at 267-880-1650 or email us at: RecruitingDirector@eagle-staffing.com